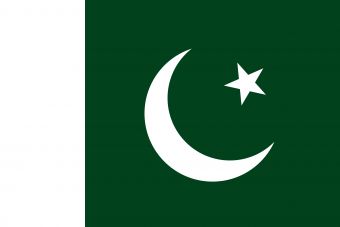 v. 26 – Q2 2023
Market Executive Summary
Latest information (as of December 2019) states that changes asked by the industry, i.e.: – clarification on the use of SSCC vs GTIN and the relevant barcodes, – no requirements on primary level packaging, – deadline extended to 6 years (leading to a new deadline in the year 2025), instead of 2 years. By 2025 the requirements of printing the DataMatrix with GTIN, Expiry Date and Batch Number must be met. However, this does not include the serialization requirements.

Requirements for Serialisation implementation has been postponed, and the timeframe for the same has not been defined yet. There might be a phased approach as originally planned but so far it has not been confirmed.

The requirements deadline has been postponed by 6 years from the release of the final guidance, however this final guidance is not yet available.

REGIONAL REQUIREMENTS FOR THE STATE OF PUNJAB
The Government of Punjab (The Primary Secondary Health Department) requires manufacturers/suppliers/contractors to include the 2D Data Matrix for serialization from the financial year 2017-2018.

Open points include: the requirements for aggregation, whether the requirement applies to medical devices, and that the GTIN is not listed as an encoded data element; however, the Public Awareness Notice issued by the "Government of the Punjab Primary and Secondary Health Department" does list GTIN as an encoded data element in the 2D Data Matrix.

Key Dates

August 27, 2025: Deadline extended from January 1, 2020. No requirements on primary packaging.
July 2020: Recommended postponement by 2 years of implementation date (Statutory Notification (SRO) No. 470/(I)/2017 that introduced 2D DM coding of all medicinal products imported or manufactured after 14 Dec 2017, secondary pack level). Note that extension is to be confirmed but requirement is currently still in draft form.
January 2019: Pharmaceutical products to be identified by barcoding to GS1 standard.
July 2017: Government of the State of Punjab Tender Requirements (issued Jan 2017), for all drugs purchased from 1 July 2017: Initial requirement also included use of AI (240) and non-existing AI (27) but the requirement to include these AIs has now been abandoned. "GPNFS (Government Property Not For Sale)" must be appear on the label.