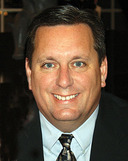 Greg Cathcart is responsible for Excellis Health Solutions' strategic planning, direction, and growth, as well as cultivating emerging markets. In addition, Greg works directly with clients to understand their business needs and identify an approach to realize the value to be gained by transparent, synchronized solutions.
As a recognized industry leader for 20+ years, Greg has worked with HDA, NACDS, FDA, and GS1 to optimize the supply chain by focusing on solution implementation and improved business practices in the life sciences, healthcare, and regulated industries. Greg is the founding member of the leading global consortium Global Track & Trace (GTT) and its goal is ensuring the Pharmaceutical Supply Chain is prepared for the future around tracking and tracing pharmaceutical products. He has been featured in several industry journals, such as Life Science Leader, Drug Store News, CIO Review, and Pharmaceutical Commerce.
Aside from his impact on the Pharmaceutical Supply Chain Industry, Greg has been named a Philadelphia Alliance for Capital and Technologies (PACT) award winner and now holds an advisory board position as a result of past company and individual winnings. He is also a Spartan Society Member of the Travis Manion Foundation.
Prior to founding Excellis Health Solutions, Greg served in several executive positions for leading-edge companies, such as SAP America and Johnson & Johnson (J&J) Corporation.
Karan Narang, President - International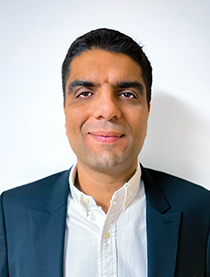 Karan is a senior level supply chain and product traceability executive with extensive experience in pharmaceutical and life sciences. As a 10-year veteran at Excellis, Karan has led many key projects across the end-to-end pharmaceutical supply chain, including leading dispensers. He is a subject matter expert in supply chain transformation, product traceability & integrity, strategic business optimization, global strategy development, business case identification, value realization, business process re-engineering, technology selection, and GMP.
In 2019, Karan received the "Global Leaders in Consulting" award from Consulting Magazine. He also has a Graduate Degree in Global Business from Oxford University's Said Business School.
Scott Potteiger, Vice President - Business Development & Marketing in Sales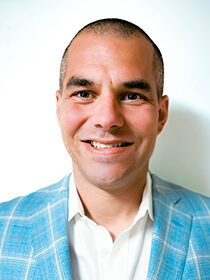 As a member of the Executive Leadership Team, Scott leads all Business Development and Marketing efforts including strategic partnerships and packaged services.  He has direct sales responsibilities while managing a global team of BD Executives, Inside Sales, and Marketing professionals.  He also works closely with the Delivery teams to ensure project success based on customer expectations, timing, and budget.

Prior to starting at Excellis in 2015, Scott held similar leadership positions for two different startups that grew into mature businesses.  Learning from those experiences, he strives to continually grow the Excellis brand and business without sacrificing the entrepreneurial environment that has made it successful.
Stephen Kovary, RPh - Executive Vice President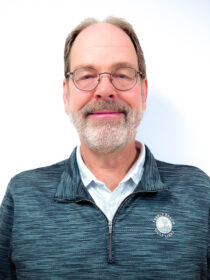 Stephen is a pharmaceutical industry veteran with over 35 years of Pharma operations, supply chain, quality, regulatory compliance and management experience in small to midsized generic and branded companies. He has been responsible for leading production sites in the operational aspects of scale-up, tech transfer, validation, planning, manufacturing, packaging and the distribution of pharmaceutical products. Stephen has also worked with third party providers to source products as well as supplying products to various markets. Stephen has managed and/or been a team member of numerous technical and capital projects involving facilities, equipment, software, processes and products in the pharmaceutical industry.

Since joining EHS, Stephen has worked with a full spectrum of clients for the past 7 years to assess current statuses, develop comprehensive strategies and implement project plans for assuring compliance with the DSCSA regulations throughout the entire pharmaceutical supply chain (from packagers to dispensers). Stephen is responsible for overseeing the project/client delivery aspects for EHS while directly managing Account Managers and Subject Matter Experts (SMEs).
Thomas Glenn, Executive Vice President - West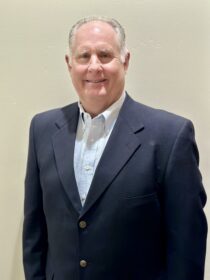 With 32 years in the pharmaceutical industry, Tom has strong expertise in corporate systems planning, process design, software validation, and implementation program management. During a long and distinguished career, he has advised numerous pharmaceutical and biological manufacturing and supply chain clients on business process change and technology strategy. Tom has led multi-site, multi-nation Enterprise applications and complex compliance-related applications, including: MES, LIMS, ELN, QMS, EDMS, and validation of enterprise applications and hardware to compliance related systems.

Key areas of expertise include: serialization, MES, ERP, process design, software validation, and implementing a MPO office.

Fun fact: Tom smokes fantastic barbecue meats. He even beat Guy Fieri at the Wine Country Big Q competition!