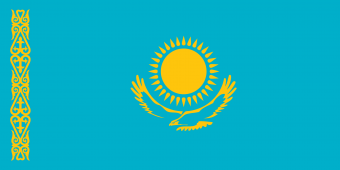 v. 26 – Q2 2023
Market Executive Summary
Following the EAEU rules for medicines registration and assessments (from 2018). This includes aim to align on serialisation, including medicines.
Objective is full track and trace system – assumption is that Kazakhstan will be synchronized with the Russian system.

Major Steps:

2019: EAEU agreements to uniform serialization norms among member countries: resolutions N 72, 127, 128,129, 130, 205 on serialization of shoes, light industry, tiers, cameras, parfums and cloths (N 129 from 2020: milk products). Based on these resolutions: for EAEU countries, who can't provide their own labelling codes, should be helped with serialization codes by other countries, such as Russia.
Feb 2019: National pilot project to be organized by KZ Telecom. Implementation by Ministry of Finance (not MoH), with monthly discussions taking place involving the industry. Companies, especially international ones, are invited to take part in the pilot project.
November 17, 2020: Kazakhstan government considers start of Mandatory serialization from January 1, 2022.
September 2021: Mandatory serialization will take place progressively in 5 stages starting from July 1, 2022.
May 30, 2022: Order KR DSM-49 amending Order KR DSM -11: confirming the start of mandatory serialization for 93 medicines on July 1, 2022.
October 13 2022: Law (addendum to the Law KR DSM-11) announced the deadline of mandatory traceability on July 1, 2024

Key Dates

January 27, 2021: Order KP DSCM -11, Guidelines for Medicinal products traceability and serialization issued
July 31, 2021: Pilot finalized and guidelines are issued
July 1, 2022: July 1, 2022: Mandatory labelling of the list of 93 medicines (1% of all drugs, the list of drugs is available); Order KR DSM -49 (from May 30, 2022)
Law from 13 October 2022, as an addendum to the main Law KR DSM-11, announced the postponement of deadline of the traceability to July 1, 2024
Draft Law, amending Decree N 568 from Sept 10, 2020 and under public until Jun 30, 2023, proposes next

Stages of serialization implementation:

Stage 2 (from July 1, 2024) – drugs purchased by single distributor (for government procurement): 1287 products and full list is available
Stage 3 (from January 1, 2025) – prescription drugs (further details and TN VED codes mentioned in the law)
Stage 4 (from July 1, 2025) – non- prescription drugs (further details and TN VED codes mentioned in the law).