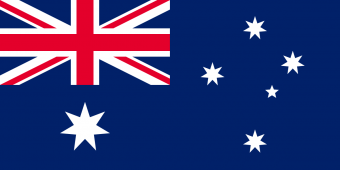 v. 15 – Q3 2020
Market Executive Summary
The Therapeutic Goods Administration (TGA) issued requirements to improve the accuracy of medicine dispensing via labelling changes, which include the addition of a mandatory machine readable GS1 Barcode for prescription medicines. The documented objectives of TGO No.91 & TGO No.92:

Enhance safety and supply security
Improve inventory management and financial sustainability
Increase efficiencies
Facilitate global compliance and benchmarking
Minimizing the risk of prescribing and dispensing errors
Optimizing identification and usability of necessary information

Prescription medicines (product coding mandated by TGO No.91, serialization mandated by TGO No.106)
OTC medicines (product coding recommended but not mandated under TGO No. 92)

Serialization requirements are not being placed upon OTC and prescription medicines; however, it is mandated at minimum that a machine-readable GS1 code (i.e. EAN-13 or GS1 2D Data Matrix) is applied to prescription medicines from September 1, 2020. The EAN-13 linear barcode should remain on the packaging to support legacy systems. It is encouraged to use an additional machine-readable code (Data Matrix), which will contain the GTIN and additional information, such as LOT, EXP, S/N, and potentially Date of Manufacture:

TGO No.106 specifies that prescription medicines must be individually serialized when they carry any GS1 machine readable code, which contains the GTIN.
If the secondary packaging contains (i.e.) a GS1 Digital-Link code with an embedded GTIN and Serial Number, then an additional 2DM must be applied, which contains the same information in addition to the additional required information.
TGO No.106 also specifies that when serialized units are packaged within logistics units, they must be able to be identified from the logistical unit with the use of aggregation.

COVID-19 Update:
Publication/News: No impacts to labeling regulation timeline.

Key Dates
Pharmaceutical Products

July 1, 2021: TGO No.106 in effect mandating serialization for prescription pharmaceuticals that carry a GS1 Data Matrix, which contains a GTIN, in addition to mandating aggregation where serialized products are transported in logistic units.
September 1, 2020: TGO No. 91 & No. 92 in place effecting new coding mandates on prescription pharmaceuticals.
July 1, 2020: TGO No.106 implemented with a 12-month delayed commencement period.
July 1, 2017: TGO No. 69 enforced until August 31, 2020 when TGO No.91 and 92 come into effect.