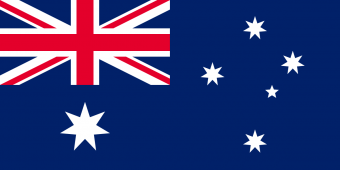 v. 13 – 2020/01
Market Executive Summary
Focus in Austrasia has been primarily on Blood products, transitioning to GS1 standard but is now progressing to extend to all medicines:
The Therapeutic Goods Administration (TGA) issued requirements to be placed upon blood and blood products which included item level serialization. The requirements placed upon blood products evolved to result in labelling changes to prescription pharmaceuticals with the objectives to:

Enhance safety and supply security
Improve inventory management and financial sustainability
Increase efficiencies
Facilitate global compliance and benchmarking
Minimizing the risk of prescribing and dispensing errors
Optimizing identification and usability of necessary information

Prescription medicines (product coding mandated under TGO No. 91)
OTC medicines (product coding recommended but not mandated under TGO No. 92)

Serialization requirements are not being placed upon OTC and prescription medicines however it is mandated that a machine-readable GS1 code (i.e. EAN-13 or GS1 2D DataMatrix) is applied to prescription pharmaceuticals after 1 Sept. 2020. EAN-13 is already being applied to sales packs. It is not specified that prescription medicines must be individually serialized however by applying the GS1 2D DataMatrix, GS1 and TGA are encouraging pharmaceutical companies to serialize individual sales packs.

Key Dates
Blood Products

01 January 2016: Blood products start of transition to new coding standards
01 January 2017: Blood products start of serialisation
01 January 2018: Blood products, end of use of transitional marking in supply chain for products using GS1 (plasma, recombination and diagnostic products)
1 January 2019: Blood products, end of use of transitional marking in supply chain for products using ISBT 128 (fresh blood products).

Pharmaceutical Products

01 July 2017: TGO No. 69 enforced until 31 August 2020 when new serialization regulations come into place.
01 September 2020: TGO No. 91 & No. 92 in place effecting new coding mandates on prescription pharmaceuticals.