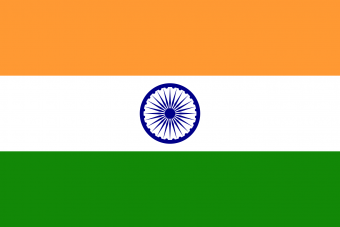 v. 15 – Q3 2020
Market Executive Summary
Draft amendments have been made to the Drugs and Cosmetics Act that regulates the import, manufacture, distribution, and sale of drugs and cosmetics in India. The draft admendments (G.S.R 449(E)) include identification requirements as listed:

Packaging level: Case/Shipper, secondary packaging, primary packaging
Data elements: GTIN, Batch/Lot number – AI (10), Expiration Date – AI (17), Serial Number – AI (21)

These are draft rules and shall apply 180 days after the publication of the final rule.

The August 8, 2019 draft amendment (G.S.R 567(E)) is under discussion. This amendments proposes that every active pharmaceutical ingredient manufactured or imported in India should bear a QR code on its label at each packaging level and include the following data elements: Unique product identification code, name of the API, brand name, name and address of manufacturer, batch number, batch size, date of manufacturing, date of expiry or re-testing, serial shipping container code, manufacturing license number or import license number, special storage conditions required if any.

India domestic requirements have been in discussion for a number of years.

Focus is on public procurement, with previous deadline of April 2019 postponed to April 2020: From April 1, 2020, all medicines purchased under the PPO to carry a 2D Barcode/QR code. The previous compliance date was April 2019. Details on the order are provided in the Summary below. Note: Serialization is not part of the April 1, 2020 public procurement requirements for primary packaging.

End of 1-year transition period is April 2021.

Key Dates

April 2021: Updated compliance date (previously April 2019) for Public Procurement Order (PPO) 2017 is April 2020, but includes a transition time of one year = effective compliance date is April 2021
September 2019: Serialization is not part of the April 1, 2020 pubic procurement requirements for primary packaging. Meeting held in August 2019 to discuss new direction for drug exports.
April 2019: Public Procurement Order (PPO) of 2017.
March 2015: GS1 India and Indian Insurance Bureau sign a MOU to build a GLN registry for hospital management systems.
April 2014: Two federal states start implementing GS1 standards in drug procurement and hospital management systems.